CLIENT SERVICES
Special Orders
We do our best to accommodate all special orders. Please note that these orders require pre-payment and are final sales... no returns or exchanges.
Trade Program
We offer a 20% trade discount for all qualifying trade clients. Discount restrictions on certain products do apply. Please visit here for more details.
Memo Program
Design professionals may borrow or "memo" merchandise for the sole purpose of showing it to their client for design approval. There is a maximum 72-hour timeframe for keeping merchandise out on memo.
Please download our memo agreement for more info.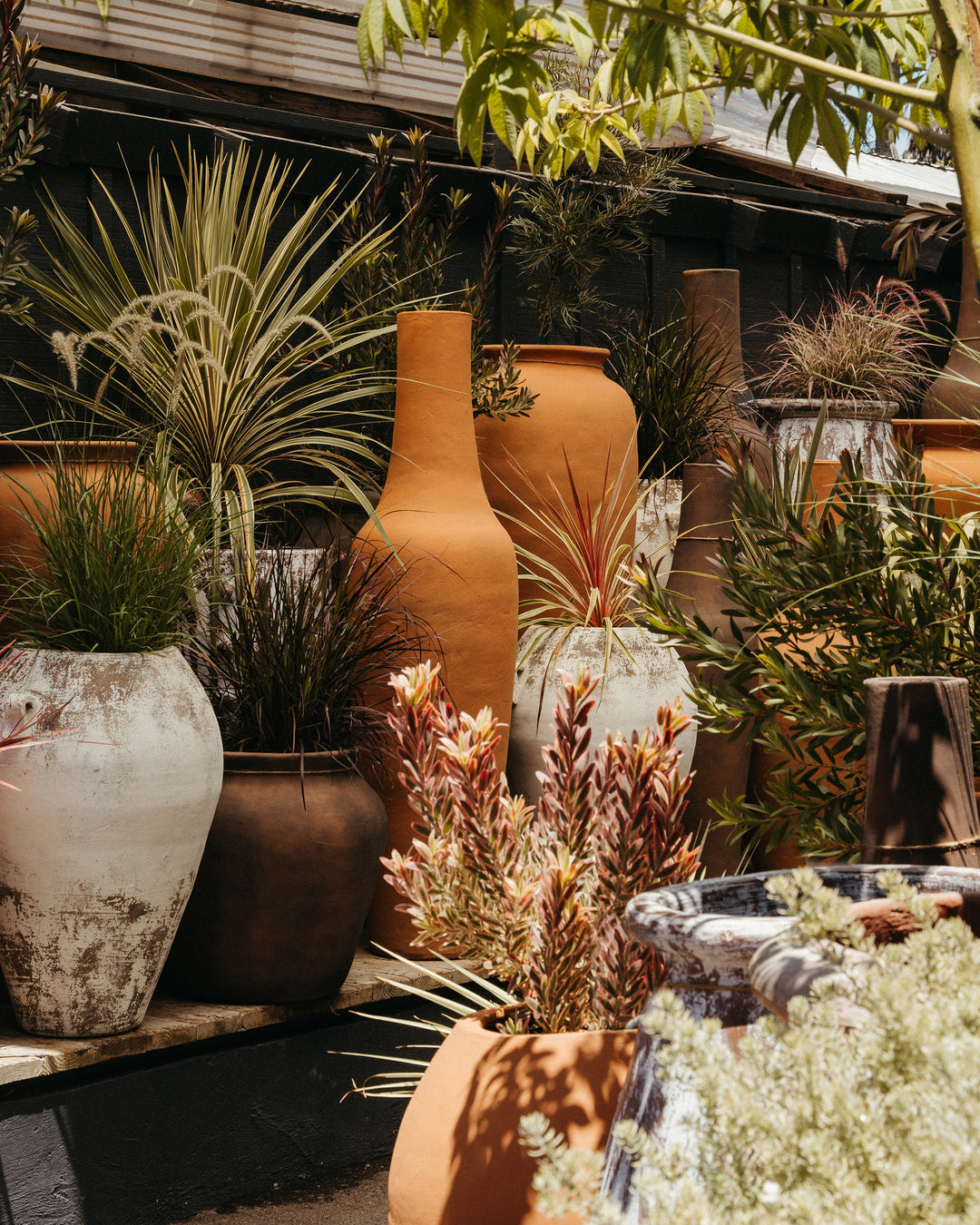 DELIVERIES + Installation
At Rolling Greens, we offer local delivery. Within 24 hours of purchase, a delivery dispatch coordinator will reach out to schedule the delivery. 
For all online orders, our drivers are only responsible for a doorstep drop off and will notify you via text message when the delivery has been completed, with a photo of where your order has been placed.
For all in-store orders, a white glove delivery option is available, and our drivers can provide a courtesy call prior to time of delivery.
Carry-Out Service
We are always happy to assist in loading purchases into your vehicle. It is important that clients review their invoices or make sure that they have received all items purchased.
In addition, clients should inspect the manner in which the items are loaded before leaving the nursery. Rolling Greens will not be responsible for damaged or broken items once the customer has left the nursery. 
It is our mission to ensure that our client are completely happy with their Rolling Greens purchases and it is our sincere hope that our clients will utilize good judgment and a spirit of fairness before requesting to return purchases.
RETURN POLICY
At Rolling Greens we understand that on occasion our clients may need to make changes to their purchases. In order to make a return you must bring your original receipt with the items to the store that you purchased from. Acceptable returns will be issued as store credit only. This policy applies to both in store & online purchases.
ALL PLANTS, CONTAINERS, ACCESSORIES, & FURNITURE
Plant returns must be made within 14 days for store credit only. Returns will not be accepted after 14 days of purchase. 

Containers and accessories in "non-altered" condition may be returned within 5 business days of purchase for store credit only.
FINAL SALE
All sales of arrangements, holiday decor or seasonal faux and sale items are final, no exchanges or store credit.
Any product that was altered in store by special request may not be returned. 
Special orders may not be returned.
UNCLAIMED PURCHASES 
Purchases left unclaimed will be donated after 30 days of original purchase date.
CANCELED PURCHASES 
Will be subject to a restocking fee.
We reserve the right to make the final judgment as to the appropriateness of a return.